My Personal Hair Routine

"Invest in your hair, it is the crown you never take off"
Naturally, My hair is Wavy but not a perfect Wavy like in my picture. Many people ask how do I do my hair? Am I curling it everyday ? The answer is no, I do not curl my hair everyday but I do it every time after I wash my hair which is very often I wash my hair every 2 days, or almost everyday because sometimes after my exercises, I get sweat and it has bad smell or get itchy. Well, I am getting there to the point... 
So here are Products I use all the time, forever love.
THE ARGAN OIL OF MOROCCO FAMILY FROM OGX
1. ARGAN OIL OF MOROCCO SHAMPOO
It helps restoring and strengthening your hair to look silky and perfect. It will help protect your hair from styling, without any sulphates or parabens.
2. ARGAN OIL OF MOROCCO CONDITIONER
I'm recently use the renewing formula it is also help strengthen and soften all at once, smoothing your locks into their silkiest potential!
3. ARGAN OIL OF MOROCCO PENETRATING OIL
This one is my secret to hair's shiny and silky perfection. Infused with argan oil, it helps nutrients seep into the hair shaft to protect each strand from styling heat and UV damage and seal in the shine.
It is really depending on who I am with after my shower, because if i was alone, i usually dry it immediately and then I put the Oil, I wait a little bit, take my break to do my skincare routine and then I go back to Curl my hair. 
The product I use to curl my hair is 
PROTECT TONG
CI8725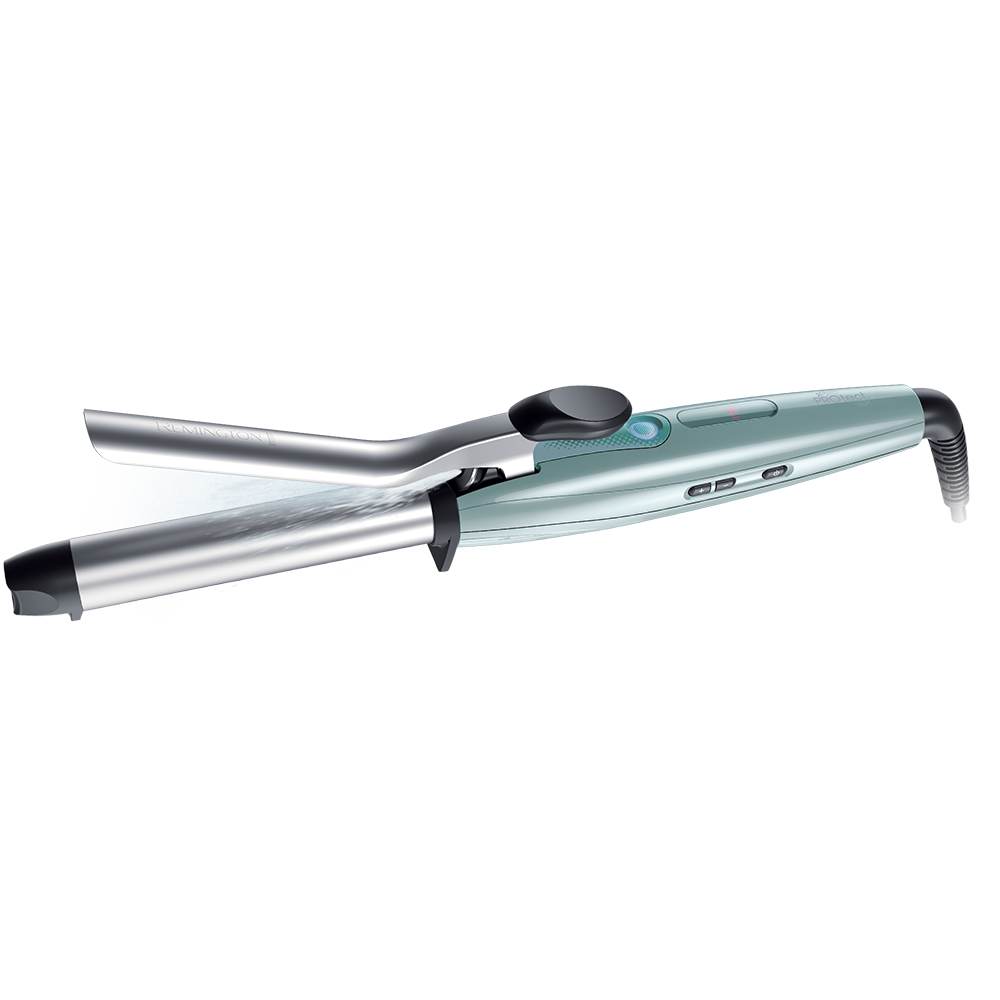 WHAT IT IS
the breakthrough 25mm barrel for beautiful medium curls styler that offers beautiful, smooth, long-lasting curls with 62% less damage*. heat—only at a singeing 220 degrees Maximum along with
HOW DOES IT LOOK OR FEEL LIKE:
the Advanced Ceramic coated barrel, according to personal experience, the may wraps very smooth around the Tong, with no snagging or pulling at all. And the clever clip holds your curl in place, it is really easy styling with.
WHY I LOVE IT:
This hydrating hair is my hero, I have never been without it. It provides the ultimate professional performance with protection against heat damage. Thanks to innovative HydraCare technology, so that my hair isn't look damage at all.
If you want Natural Wavy —like you've just cam from the salon— which is shiny and looks healthy, then you've found your bestie. Remington said that using that mist setting gives 68 % more protection from damage and reduces frizz by 90 %, compared with using without the extra feature. All it take was few seconds to heat it up for fast styling. Once, I forgot that I leave it on when I left to the school, when I arrived home, I was so frustrated, it was so close to the towel, and I was so afraid it will burn my place but god blessed to it's automatic safety shut off. Well, one of the most important this is, it come with the Heat resistant storage pouch, which is the pictures above, the pouch is very useful, usually after I finished using it, i just put it in the bag and just put it in the drawer, I've never have to wait for it to cool down or anything. 
PRICE*: € 36,90 (Amazon)
---